Applique Embroidery Luxe 3-Piece Wafel Thee Handdoek Set
we zijn altijd op zoek naar onze keukens beter --Meer efficiënter, nuttiger, maken meer plezier - we zijn het afbreken van alle manieren waarop u kunt wafel theedoek set thee te gebruiken in uw keuken. Applicaties borduren theedoek maken keuken meer affectieve. Luxe theedoek ingesteld je ogen licht.
• Kussen. Doe een theedoekje onder een mengkom, en wis weg; de handdoek voorkomt dat de kom beweegt.
• Was greens. Doe de saladespinner nooit opnieuw uit. Dompel je greens in een kom water, leg ze op een theedoekje, rol de hele bundel omhoog en laat het drogen.
• Droog. Leg je afwas op ze, of gebruik ze om het water te wrijven.
• Serveer. Leg een kom of bord met een theedoekje en leg je eten dan ook bovenop.
• Wrap. Gebruik een theedoek om een ​​fles wijn, drank, olie te wikkelen en geef ze dan aan een vriend.
• Bescherm. Als u iets heet maakt, gebruik dan een handdoek als bescherming.
Plus, ze zijn een stijlvolle aanvulling op de thee tijd.
| | |
| --- | --- |
| Size | N.W./PC |
| 43*68cm | 80g |
| 38*66cm | 66g |
| 40*60cm | 65g |
| 39*65cm | 70g |
| 43*70cm | 75g |
| 45*70cm | 86g |
| 42*68cm | 70g |
| 40*60cm | 55g |
| 42*68cm | 60g-63g |
| 38*64cm | 55g |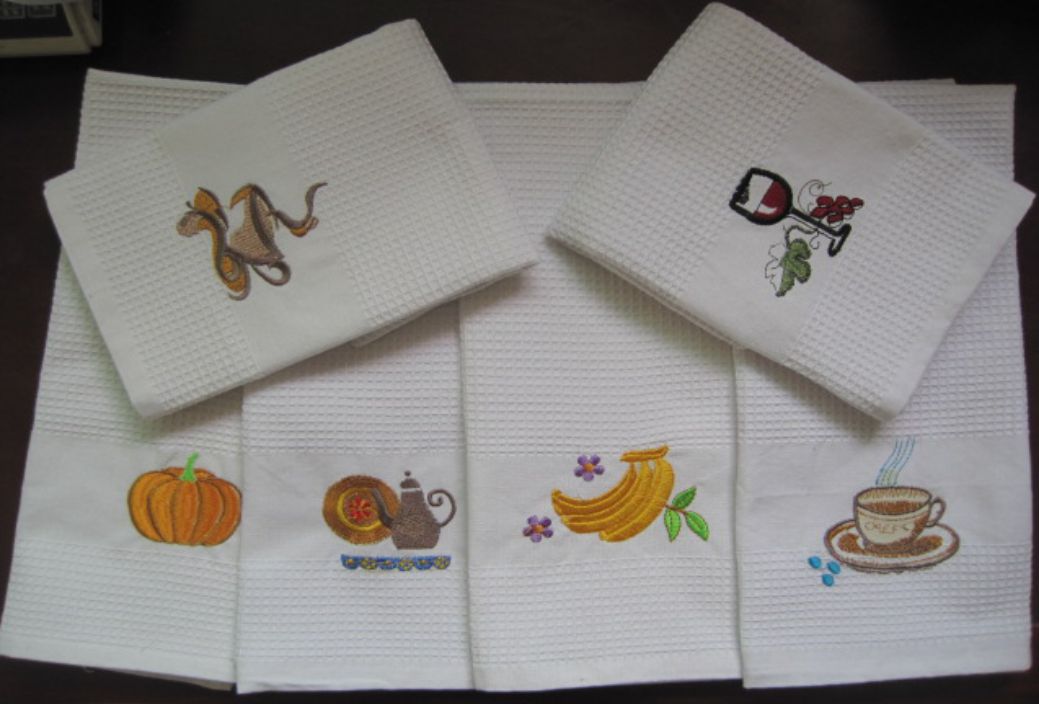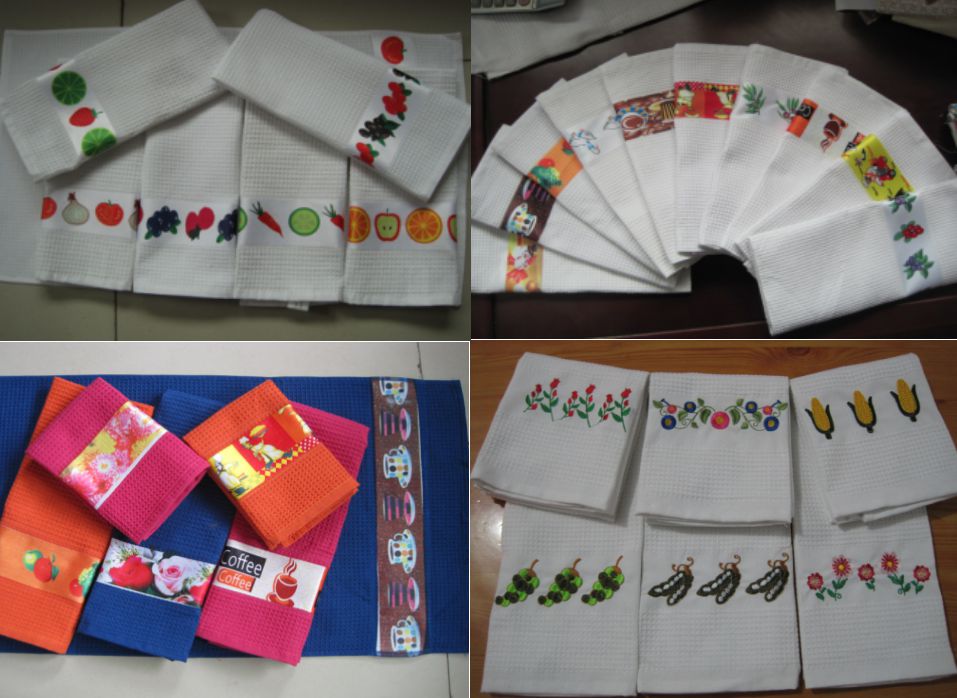 Product Categorie : Katoen Handdoeken